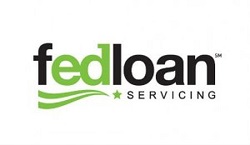 MyFedLoan ( "we", "us" or "our") operates https://myfedloan.org/website (hereinafter referred to as the "Service").
This page contains information about our policies regarding the collection, use, and disclosure of personal information when you utilize our service and the options associated with that information. The MyFedLoan privacy policy was created using TermsFeed.
We use your information to give and amend the service. By utilizing the service, you accept the collection and use of details with regards to this policy. Unless otherwise indicated in this Privacy Policy, the terms explained in this Privacy Policy have the same meaning as in our Terms and Conditions, available at https://myfedloan.org/.
Personal Data
Personal Data is information about a living person who can be identified by this information.
Usage Data
Usage Data is data that the service or service infrastructure collects or generates automatically ( for instance, the time duration of a page visit).
Cookies
Cookies are small files saved on your equipment (computer or mobile device).
Information Collection and Use
We collect various types of data for various purposes to give and amend our services.
Personal Data
By using our service, it is possible we may ask you to give us some personal data that can be used to reach or identify you ( "Personal Information"). Personally, identifiable information may include:
e-mail
Cookies and Usage data.
Usage data
We may also gather details regarding how the service is accessed and used ( "Usage Data"). This usage information may include information such as your system's IP address (for example, IP address), browser type, browser version, pages visited by our service, and the date and time of your visit, a unique device ID and other diagnostic information.
Tracking & Cookies Data
We use cookies and some other identical tracking technologies to track the activity of our service. We hold some information.
Cookies are files that contain a small amount of data that may contain a unique and anonymous identifier. Cookies are sent from a website to your browser and saved on your device. Other tracking technologies, such as tags, beacons, and scripts, are also used to collect and track information, as well as to improve and analyze our services.
You can simply ask your browser to reject all cookies or to notify them when a cookie is sent. If u reject cookies, you might not be able to use some parts of our services.
Examples of Cookies we use:

Session cookies: We use session cookies to maintain our service.

Preference cookies: We use favorite cookies to keep a record of your preferences and different settings

Security cookies: For security reasons, we use security cookies.
Use of Data
MyFedLoan uses the data collected for several purposes:
Service and maintenance
To inform you about changes in our service.
To allow you to participate in the interactive functions of our service
Offer customer service and support
Provide valuable information or information to improve the service.
Verify the use of the service
Identify, prevent and repair technical problems.
Data transfer
Please note that your information may be transferred to computers outside your state, locality or other jurisdiction where privacy rules differ from those in your jurisdiction.
If you are outside the United States and wish to provide us with information, please note that we transfer information, including personal information, to the United States and process it there.
If you accept our Privacy Policy even after sending such data, then it would be assumed that you have no objections against such transfers.
MyFedLoan will take all reasonable steps to ensure that your information is dealt securely and in accordance with this Privacy Policy and that no transfer of your personal information is made to any organization or country unless there are sufficient controls in place including the protection of your data and other personal details.
Security of Data
The security of your personal data is significant to us. However, keep in mind that no method of transmission or storage on the Internet is 100% secure. Although we strive to protect your personal information in an economically justifiable way, we cannot guarantee your absolute security.
Service Providers
We may use external companies and individuals to simplify our services ( "Service Providers") in order to provide services on our behalf or to assist us regarding the usage of our services.
These third parties only have access to your personal information to carry out these tasks on our behalf and are not required to disclose or use them for any other purpose.
Changes to This Privacy Policy
We may modify our privacy policy at regular intervals. We will notify you of the changes by publishing the amended privacy policy here.
We will notify you by email and / or an important reference to our service before the effective date of the change and upgrade the "Effective Date" at the top of this Privacy Policy.
It is recommended that you periodically review this Privacy Policy to keep in mind the changes. Variations to this privacy policy will be effective when published on this page.